her sweet kisses!
LOL
well, TGIF!!! tomorrow I plan on attacking the mess I call my house! I have tons of laundry to do and put away, vacuuming, sweeping, and mopping...OH MY!!!
anyways just wanted to share this little number...I got it thrown together using Basic Grey Lollipop Shoppe...an old line but a goodie! this was also inspired by OLW...the word this week is sweet.... and used this week's pencil line sketch as an inspo. can't forget that the awesome color combo was thrown together at CCG...another reason why I used this paper line...it went well together! This LO is just MULTI tasking!!!
take a peeksie!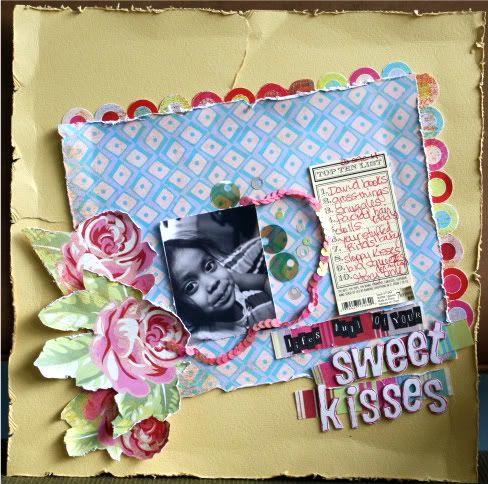 and of course some close ups...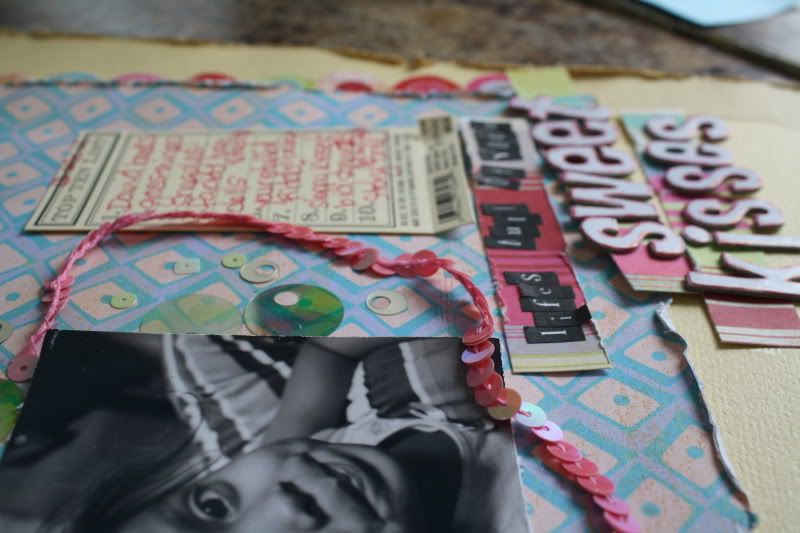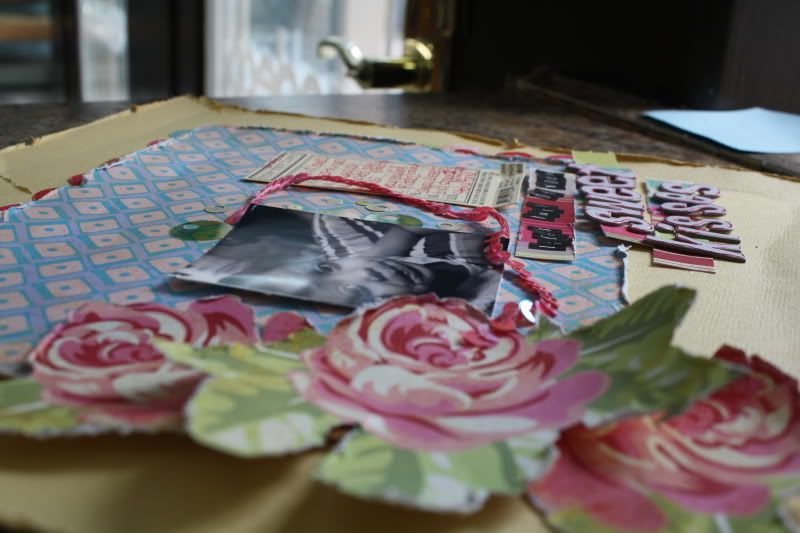 enjoy your weekend!!!